Ouse District School is in the Central Highlands township of Ouse, 53km from New Norfolk. We are a Kinder – Grade 6 school which places high quality education at the centre of all learning. We provide individualised learning opportunities for all our students and are proud of the programs which we offer.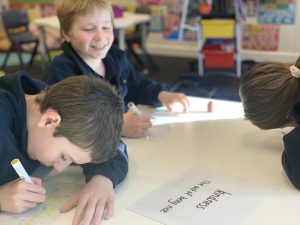 We offer an exceptional Digital Technologies program which introduces students to the world of coding. We cater for all students from K-6 and offer students the opportunity to work with a number of different digital technology formats including:
The Makey Makey
3D printing
The MicroBit
Lego Mindstorms
The Dobot Magician
Scratch
Powtoon
Botley the Coding Robot
The MBot
The Quirkbot
and many more
At Ouse District School our core values are Be Respectful, Be Achievers and Be Safe, three values which we believe are vital to the success of our educational programs.